Staff | Editor & Publisher
E&P announced the winners of the 27th annual EPPY Awards on Nov. 1 at EditorandPublisher.com.
This year's EPPY Awards received more than 400 entries. Winners were selected from an international list of nominations to honor the best in digital media across more than 40 diverse categories. Entries came from media companies large and small worldwide, including local news publishing, broadcast networks, cable news and sports networks, pure-play international websites and niche content publishers. There were additional categories celebrating excellence in college and university journalism. The categories were separated into websites with more than 1 million monthly unique visitors and those that receive fewer than 1 million. Winners must receive a score in the top one-third of the average score across all categories within their division. As a result, there may be no winner in categories not reaching this threshold.
A big thank you goes out to our EPPY judges this year. Our panel of 47 judges consists of media leaders in website design, marketing and advertising, editorial, technology, education, media management and consulting.
For a complete list of winners and finalists, visit EPPYAwards.com.
WEBSITE CATEGORY WINNERS AND FINALISTS
Best Daily Newspaper Website (1 million or more unique visitors)
The Boston Globe for BostonGlobe.com
The Las Vegas Weekly won the EPPY for the Best Weekly or Non-Daily Newspaper Website with fewer than 1 million unique visitors. The Las Vegas Weekly staff is pictured: (Top, left to right) Spencer Patterson, Ian Racoma, Wade Vandervort, Brian Ramos (Bottom, left to right) Shannon Miller, Corlene Byrd, Amber Sampson, Evelyn Mateos, Geoff Carter. (Photo provided)
Best Weekly or Non-Daily Newspaper Website (fewer than 1 million unique visitors)
Las Vegas Weekly for LasVegasWeekly.com
Best Black Newspaper Website (fewer than 1 million unique visitors)
Defender Network for DefenderNetwork.com
Best Hispanic Newspaper Website (fewer than 1 million unique visitors)
La Noticia for LaNoticia.com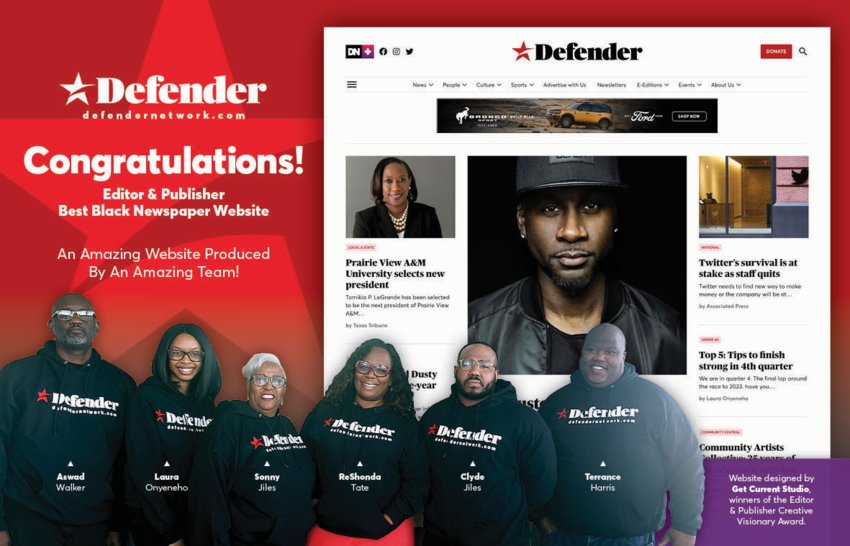 The Defender Network won the EPPY for the Best Black Newspaper Website with fewer than 1 million unique visitors. The team is pictured (left to right) Aswad Walker, Laura Onyeneho, Sonny Jiles, ReShonda Tate, Clyde Jiles and Terrance Harris. Sonny Messiah Jiles, CEO, Houston Defender Network, said: "For over 90 years, the Defender has been serving this community as Houston's Leading Black Information Source. We accepted the challenge of transitioning what and how we serve our community. Our website is a reflection of how we are continuing to transform. Thanks to our web designer, Michael Grant with Get Current Studio, the graphic appeal of our site is inviting and easy to navigate. The Defender content team is credited with the hard work of building our website daily with news and information that is provocative, informing and entertaining. I applaud our amazing team and thank our peers at Editor & Publisher for this honor." (Photo provided)
Best Magazine Website (fewer than 1 million unique visitors)
George W. Bush Institute for "The Catalyst: A Journal of Ideas from the Bush Institute"
Best Sports News Website (1 million or more unique visitors)
ESPN Digital Media
Best Online-only News (1 million or more unique visitors)
CalMatters for CalMatters.com
Best Online-only News (fewer than 1 million unique visitors)
The San Francisco Standard for SFStandard.com
Best Local TV News Website (1 million or more unique visitors)
WKMG-TV/ClickOrlando for ClickOrlando.com
Best Local TV News Website (fewer than 1 million or more unique visitors)
WSLS.com/Graham Media Group for WSLS.com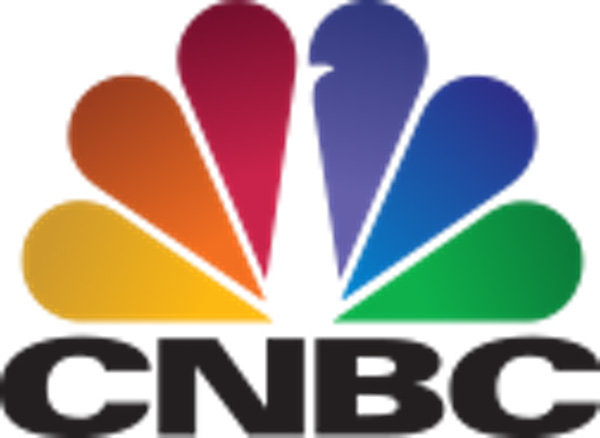 CNBC won for Best Business/Finance website with 1 million or more unique visitors. (Photo provided)
Best Business/Finance Website (1 million or more unique visitors)
CNBC for CNBC.com
Best Business/Finance Website (fewer than 1 million unique visitors)
U.S. Chamber of Commerce for CO — by U.S. Chamber of Commerce Guides New Businesses Through the Startup Boom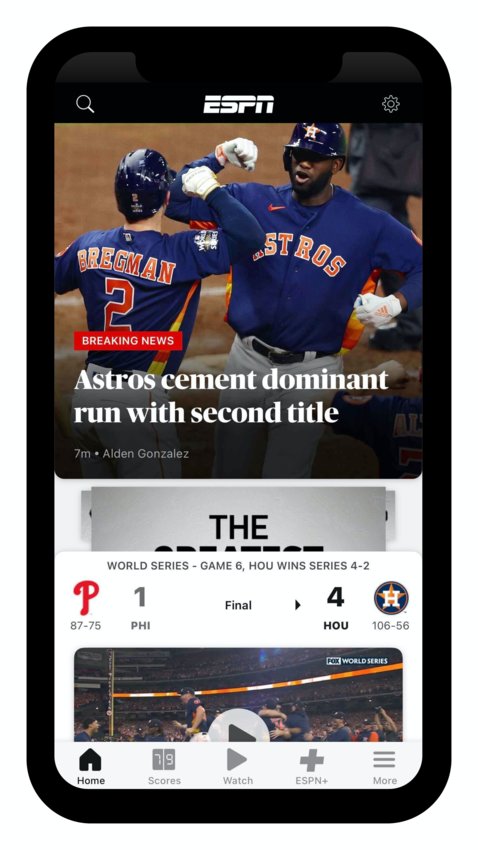 ESPN Digital Media won the EPPY for Best Sports News Website with 1 million or more unique visitors and Best Mobile News App in the same category. "Our team works every day to make sure ESPN.com is the place of record for sports fans. Every writer, editor, producer, designer and developer who touches the site shares in this honor. We are proud to deliver the very best of sports journalism to our audience," said Nate Ravitz, senior vice president, digital content, ESPN Digital Media. (Photo provided)
Best Entertainment/Cultural News Website (fewer than 1 million unique visitors)
OnMilwaukee.com
Best Mobile News App (1 million or more unique visitors)
ESPN Digital Media

CONTENT CATEGORY WINNERS AND FINALISTS
Best Investigative/ Enterprise Feature (1 million or more unique visitors)
The Boston Globe for "Under the Wheel"
Best Investigative/ Enterprise Feature (fewer than 1 million unique visitors)
STAT for "A deep dive into how private equity is short-changing kids with autism"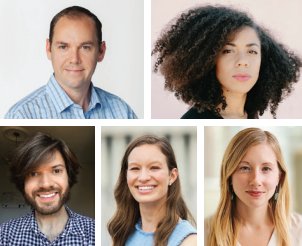 STAT won five EPPY awards — for Best Investigative/Enterprise Feature for "A deep dive into how private equity is short-changing kids with autism;" Best Collaborative Investigative/Enterprise Reporting (with MIT) for "A novel experiment in investigative reporting;" Best Business Reporting for "How a major health care system is operating like a Wall Street firm;" Best Use of Data/Infographics for "The 'five pandemics' driving 1 million U.S. Covid deaths;" and Best Photojournalism on a Website for "DISTANCED: Pandemic stories of Black life in the rural South" — all in the fewer than 1 million unique visitors category. (Photos provided)
Best Collaborative Investigative/ Enterprise Reporting (1 million or more unique visitors)
Bloomberg Businessweek and Bloomberg Green for "The Methane Menace"
Best Collaborative Investigative/ Enterprise Reporting (fewer than 1 million unique visitors)TAT/MIT for "A novel experiment in investigative reporting"
Best News or Event Feature (1 million or more unique visitors)
The Boston Globe for "Under the Wheel"
Best News or Event Feature (fewer than 1 million unique visitors)
The San Francisco Standard for "Getting Harder by the Day: SF School District Looks to Staff Up as Droves of Teachers Depart"
Best Business Reporting (1 million or more unique visitors)
Bloomberg for "The ESG Mirage"
Best Business Reporting (fewer than 1 million unique visitors)
STAT for "How a major health care system is operating like a Wall Street firm"
Best Business/Finance Blog (1 million or more unique visitors)
Fortune for Term Sheet Newsletter
Best Business/Finance Blog (fewer than 1 million unique visitors)
U.S. Chamber of Commerce for "CO – by U.S. Chamber of Commerce Guides New Businesses Through the Startup Boom"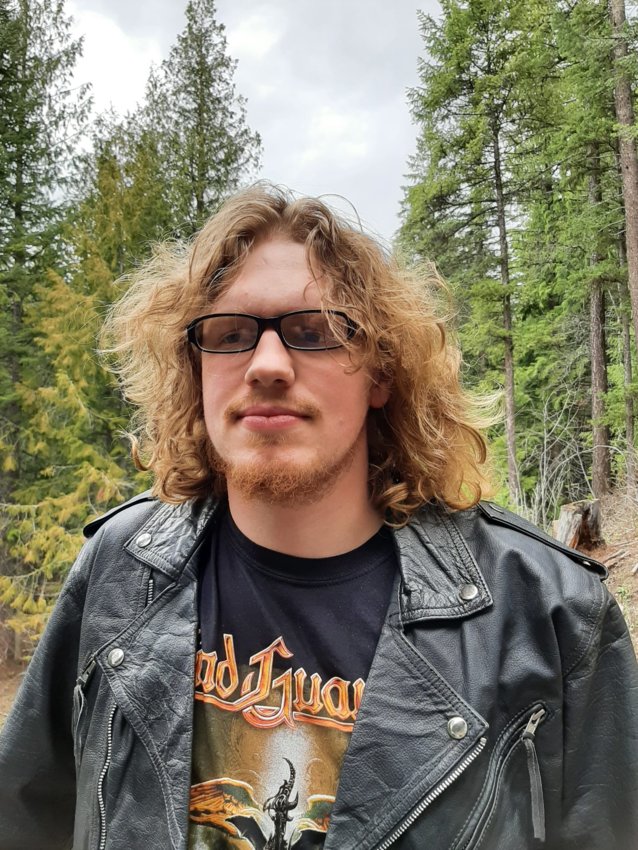 "If we are ever to understand and solve the most significant social problem plaguing America today — the modern rise of violent extremism, often tacitly encouraged and condoned by some of our own political leaders — we need to hear from more folks like Dakota Adams," Raw Story Editor-in-Chief Roxanne Cooper says of Dakota Adam's first-place EPPY award (for Best News/Political blog with 1 million or more unique visitors for "How I Left the Far Right"). Adams became estranged from his father Stewart Rhodes — founder of the militant alt-right Oath Keepers — in 2020 as he embarked on an ever more radical path that eventually led him to the U.S. Capitol on Jan. 6, 2021. Along with his mother — Rhodes' ex-wife — Adams has become increasingly vocal about the abuse his father allegedly subjected their family to, as well as the danger he says his father poses to the future of democracy in the United States. In his essay for Raw Story, Adams outlined a dual responsibility for himself — to share his experience about how he extracted himself from the Oath Keepers to help "millions of people who have lost family and friends to right-wing cult behavior." (Photo provided)
Best News/Political Blog (1 million or more unique visitors)
Raw Story for "How I Left the Far Right"
Best News/Political Blog (fewer than 1 million unique visitors)
InvestmentNews for Mark Schoeff Jr's "D.C. Insider" for InvestmentNews
Best Use of Data/Infographics (1 million or more unique visitors)
The Straits Times for "Supply chains, interrupted: Why a bicycle takes 40 days to reach Singapore"
Best use of data/infographics (fewer than 1 million unique visitors)
STAT for "The 'five pandemics' driving 1 million U.S. Covid deaths"
Best Use of Social Media/Crowd Sourcing (1 million or more unique visitors)
CNN Digital Video for "Voicemail Series"
Best Use of Social Media/Crowd Sourcing (fewer than 1 million unique visitors)
Religion Unplugged for "Pastors Question Whether To Unplug From Online Services When The Pandemic Ends"
Best Innovation Project on a Website (1 million or more unique visitors)
The Straits Times for "Climate code red: Saving Singapore's shores"

Best Innovation Project on a Website (fewer than 1 million unique visitors)
Mexicanos contra la Corrupción y la Impunidad for "Olivos, la estación de la Muerte" ("Olivos, the terminal of death")
Best Community Service Project/Reporting (1 million or more unique visitors)
USA TODAY, The Associated Press and Northeastern University for "The USA TODAY/AP/ Northeastern University mass killing database"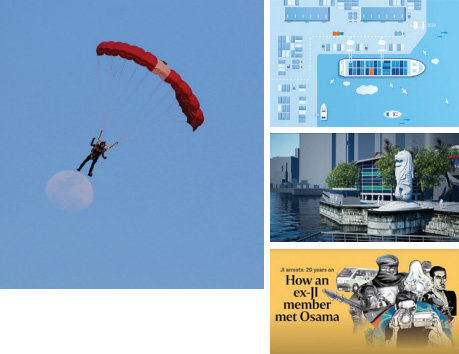 The Straits Times won four EPPY awards — Best Use of Data/Infographics for "Supply chains, interrupted: Why a bicycle takes 40 days to reach Singapore;" Best Innovation Project for "Climate code red: Saving Singapore's shores;" Best Photojournalism for "Over the Moon;" and Best Editorial/Political Cartoons for "JI arrests, 20 years on: How they joined the Jemaah Islamiah regional terror group" — all over 1 million or more unique visitors. (Photos provided)
Best Community Service Project/Reporting (fewer than 1 million unique visitors)
ReligionUnplugged.com and Newsreel Asia for "The Dinner Table: Journalism over food in India that fosters civility and conversation"
Best News or Event Feature video (1 million or more unique visitors)
KSAT.com/KSAT 12 for "Remember Their Names"
Best News or Event Feature video (fewer than 1 million unique visitors)
The Times Picayune | NOLA.com for "Mardi Gras for All Y'all 2022"
Best Investigative/Enterprise Video (1 million or more unique visitors)
A Beautiful Resistance/The Boston Globe for "A Beautiful Resistance"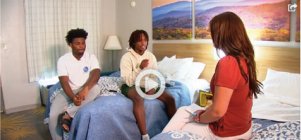 WSLS.com/Graham Media Group won two EPPY awards — Best Local TV News Website fewer than 1 million unique visitors and Best Investigative/Enterprise Video for "Coach cheats local football program." (Photo provided)
Best Investigative/Enterprise Video (fewer than 1 million unique visitors)
WSLS/Graham Media Group for "Coach cheats local football program"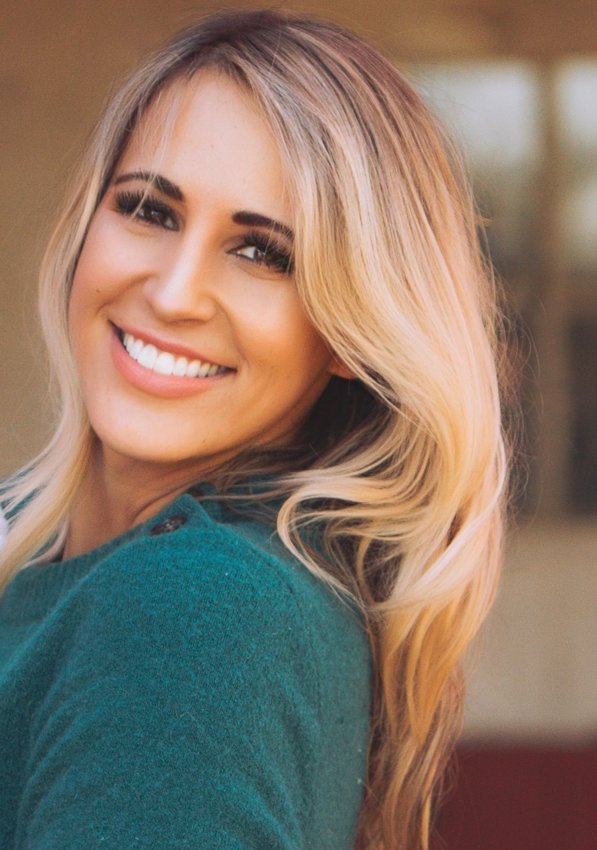 "In working on this project, we took on the huge responsibility and privilege to honor the victims of the Uvalde tragedy, sharing stories of their talent and passion for softball. I am so proud to have spent time in the close-knit of community of Uvalde and to have gotten to know these families. Winning this EPPY Award means so much to myself and my team, as it represents the achievement of our goal — 1 million viewers now join us in remembering the victims' names." — Tory Zawacki Roy, ESPN producer for "Uvalde All-Stars" (Photo provided)
 Best Sports Video (1 million or more unique visitors)
ESPN.com for "Uvalde All-Stars: How a grieving Texas community came together following tragedy"
Best Podcast (1 million or more unique visitors)
Block Club Chicago for "It's All Good"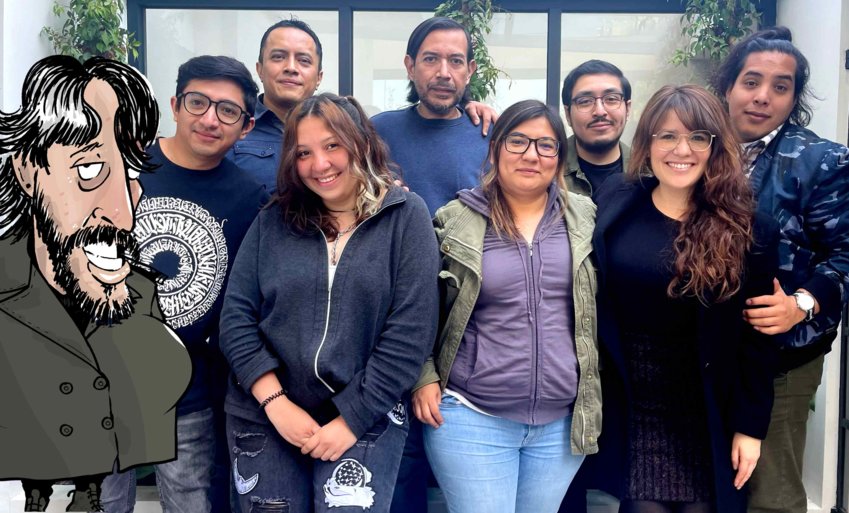 Mexicanos contra la Corrupción y la Impunidad won the EPPY for Best Innovation Project on a website with fewer than 1 million unique visitors for "Olivos, la estación de la Muerte" ("Olivos, the terminal of death"). (Photo provided)
Best Podcast (fewer than 1 million unique visitors)
Religion Unplugged for "ReligionUnplugged Podcast: Conversations about Religion"
Best Photojournalism on a Website (1 million or more unique visitors)
The Straits Times for "Over the moon"
Best Photojournalism on a website (fewer than 1 million unique visitors)
STAT for "DISTANCED: Pandemic stories of Black life in the rural South"
Best Editorial/Political Cartoon (1 million or more unique visitors)
The Straits Times for "JI arrests, 20 years on: How they joined the Jemaah Islamiah regional terror group"
 Best Editorial/Political Cartoon (fewer than 1 million unique visitors)
The Brazilian Report for The Brazilian Report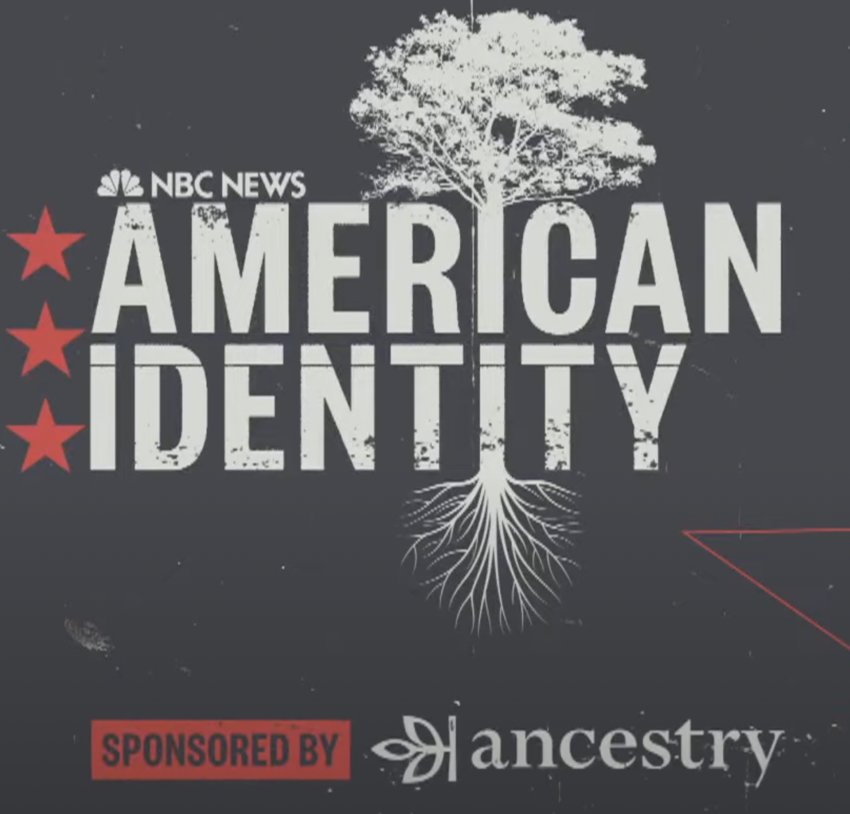 NBC News Custom Productions won the EPPY award for Best Incorporation of Sponsored/Branded Content with 1 million or more unique visitors for "American Identity." (Photo provided)
Best Incorporation of Sponsored/Branded Content (1million or more unique visitors)
NBC News Custom Productions for "American Identity Series"
Best Incorporation of Sponsored/Branded Content (fewer than 1 million unique visitors)
The Times Picayune | NOLA.com for "The Rex Organization 150th Anniversary Documentary Series"
Best Overall Website Design (1 million or more unique visitors)
Block Club Chicago for BlockClubChicago.org
Best Overall Website Design (fewer than 1 million unique visitors)
The Brazilian Report for Brazilian.Report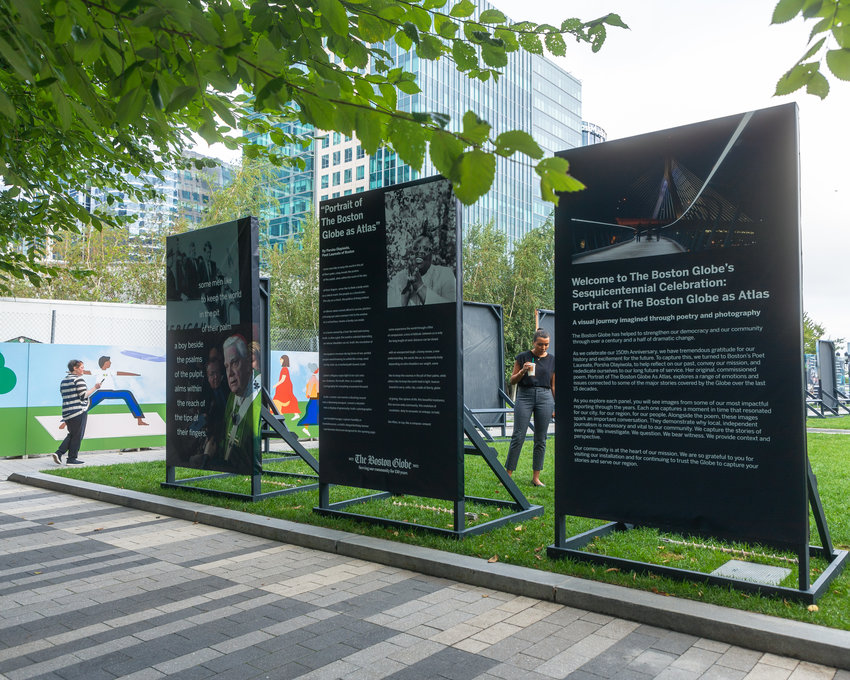 The Boston Globe won five EPPY awards (all in the category of 1 million or more unique views) — Best Daily Newspaper Website, Best Investigative/Enterprise Feature for "Under the Wheel;" Best News or Event Feature for "Under the Wheel;" Best Investigative/Enterprise Video for "A Beautiful Resistance" (with A Beautiful Resistance); and Best Promotional/Marketing Campaign for "The Boston Globe: Serving Our Community for 150 Years." This photo is an example of the promotional/marketing campaign. Peggy Bryd, CMO, The Boston Globe, said, "The Boston Globe is a vital institution that has served the community through a century and a half of dramatic change. Our newsroom has produced impactful journalism that has chronicled, and in some cases, helped shape the thriving hub of innovation we proudly call home. We are honored to receive the EPPY Awards for Best Promotional/Marketing Campaign. Our multi-channel campaign was able to capture the broad impact of our journalism on the region, and we were thrilled to incorporate Porsha Olayiwola's beautiful poem into a unique marketing campaign that brings our history and future mission to life. Here's to another 150 years." In this photo, visitors explore the Globe's free outdoor art exhibit, a journey through 150 years of history connecting some of the region's most impactful moments to the Globe's powerful journalism and photography. (Photo provided)
Best Home Page Design (1 million or more unique visitors)
Artear — TN for "TN: a redesigned homepage for news and video coverage from Argentina and the World"
Best Home Page Design (fewer than 1 million unique visitors)
ReligionUnplugged.com for ReligionUnplugged.com
Best Promotional/Marketing Campaign (1 million or more unique visitors)
The Boston Globe for "The Boston Globe: Serving Our Community for 150 Years"
Best Cause Marketing/Corporate Social Responsibility Campaign (1 million or more unique visitors)
Newsday for "Newsday Watchdog: Policing on Long Island"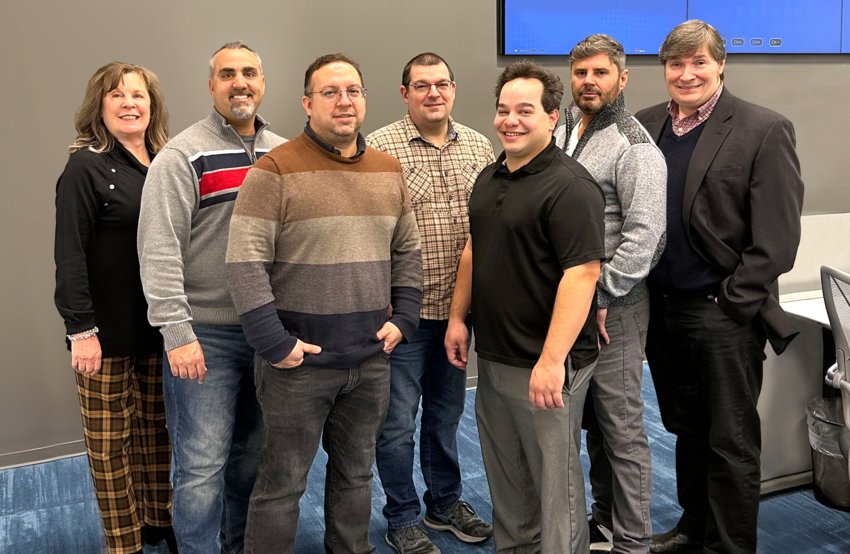 Newsday won the EPPY award for Best Cause Marketing/Corporate Social Responsibility Campaign in the 1 million or more unique visitors category for "Newsday Watchdog: Policing on Long Island." Pictured is Newsday's Consumer Marketing team (l-r): Valerie Hnatik, Thomas Manganello, Miguel Cubillos, Mark Demofsky, Rich Forestano, Royston Wilson and Gregory Heim. Newsday's Director of Marketing Royston Wilson said, "Newsday's campaign focuses on the power of our watchdog journalism and its importance in local communities."

COLLEGE/ UNIVERSITY CATEGORY WINNERS AND FINALISTS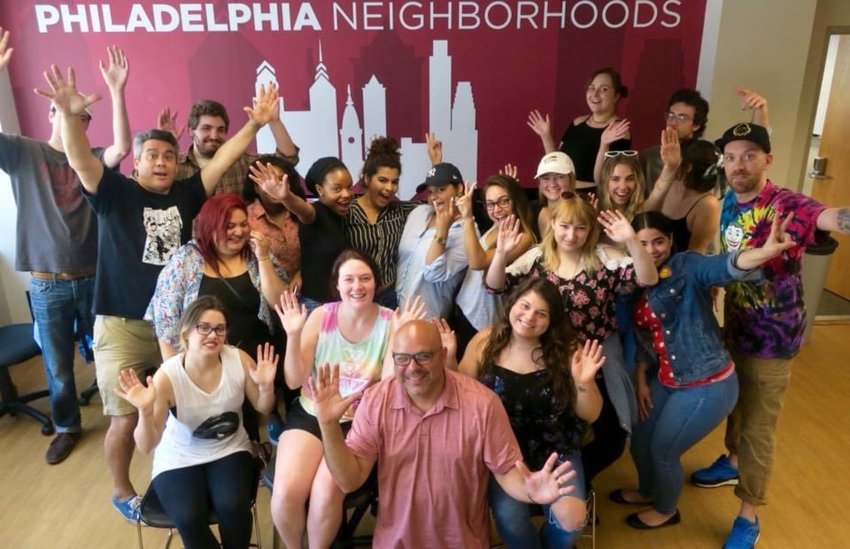 Temple University won four EPPY awards this year. The Temple University Journalism department won for Best College/University Campus Website for PhiladelphiaNeighborhoods.com. The Journalism department, along with PhiladelphiaNeighborhoods.com won two EPPY awards — Best News Story on a College University Website for "Housing: Even with Empty Logs and Homes, Philadelphia's Struggling to Make Housing Affordable;" and Best Photojournalism on a College/University Website for "Southwest: A Day at John Bartram High School's Football Homecoming." The Temple News won the EPPY for Best College/University Sports Section/Website for "Basketball Preview 2021." Pictured is the team from Temple University. (Photo provided)
Best College/ University Campus Website
Temple University Journalism Department for Philadelphia Neighborhoods
Best College/University-Produced Community or Niche Website
Gateway Journalism Review/Pulitzer Center on Crisis Reporting for Legal Roadblocks to Police Accountability
Best Collaborative College/University & Professional Website
Gateway Journalism Review/Pulitzer Center on Crisis Reporting for Legal Roadblocks to Police Accountability
 Best News Story on a College/University Website
Temple University Department of Journalism and PhiladelphiaNeighborhoods.com for "Housing: Even with Empty Lots and Homes, Philadelphia's Struggling to Make Housing Affordable"

Gateway Journalism Review/Pulitzer Center on Crisis Reporting won two EPPY awards — Best College/University-Produced Community or Niche Website and Best Collaborative College/University and Professional Website — both for "Legal Roadblocks to Police Accountability." Pictured are screenshots showing the project team and the cover of the project, "Legal Roadblocks to Police Accountability." (Photos provided)
Best Feature Story on a College/University Website
NYCity News Service Staff for "The Housing Crunch"
Best College/University Sports Section/Website
The Temple News for Basketball Preview 2021
Best Photojournalism on a College/University Website
Temple University Department of Journalism and PhiladelphiaNeighborhoods.com for "Southwest: A Day at John Bartram High School's Football Homecoming"
Best Video on a College/University Website
Howard Center for Investigative Journalism at ASU's Cronkite School of Journalism for "Gaslit"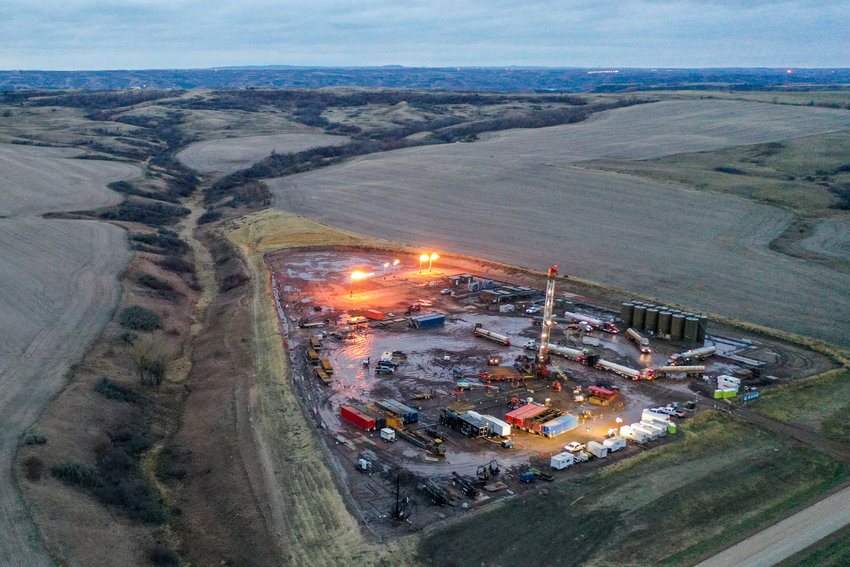 Howard Center for Investigative Journalism at Arizona State University's Cronkite School of Journalism won two EPPY awards this year — Best College/University Investigative/ Documentary and Best Video on a College/University website — both for "Gaslit."
In the photo above, flares burn natural gas past sunset at an oil well on the Fort Berthold Indian Reservation in North Dakota in October 2021. (Drone footage by Isaac Stone Simonelli, 2021 graduate of the Howard Center for Investigative Journalism at the Walter Cronkite School of Journalism and Mass Communication at Arizona State University.)
Best College/University Investigative/Documentary
Howard Center for Investigative Journalism at ASU's Cronkite School of Journalism for "Gaslit"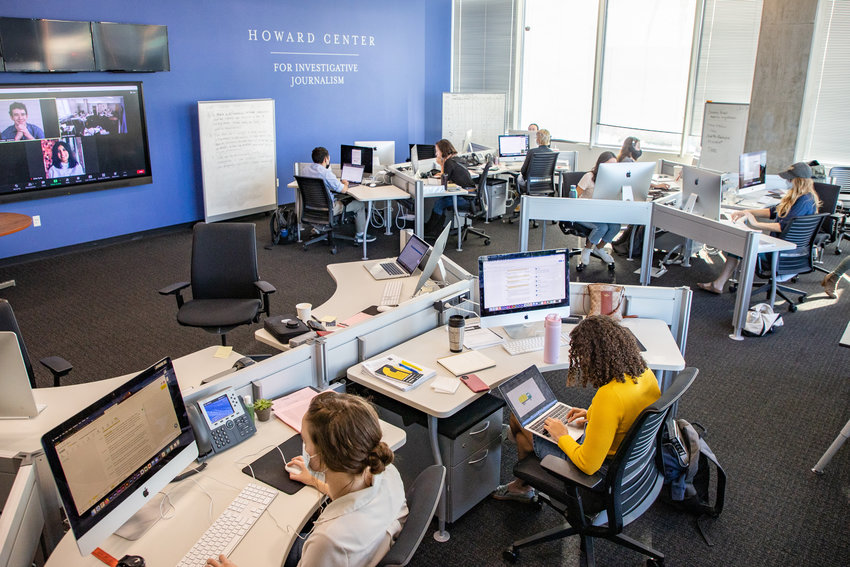 Students working in the Howard Center for Investigative Journalism gathering research and conducting interviews for "Gaslit." (Photo provided)

https://www.editorandpublisher.com/stories/2022-eppy-award-winners,241039