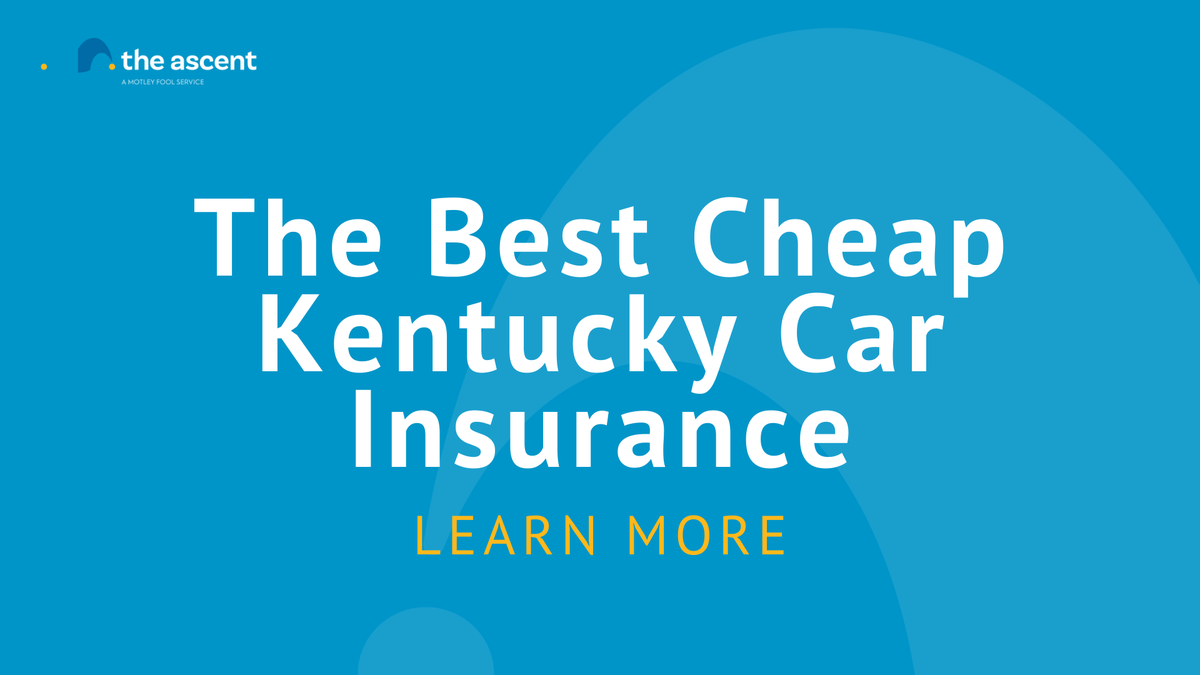 In the age of burgeoning mobile internet usage and global internet penetration rates, a business without a website practically doesn't exist.
Then again, there are legitimate reasons for not needing a website, such as:
You have way more customers than you can handle
Your business is making tons of money even without an internet presence
Your customers don't use the internet
You don't want your business to be found
But if none of the above applies to you, you probably need a website for your business.
For a small business owner with limited technical skills, building a website from scratch can be intimidating. Sure, you can always turn to the experts for help, but that can get expensive really quickly.
If you're cash-strapped and just starting out, the good news is that as long as you're willing to roll your sleeves up and get to work, creating a website on your own is perfectly doable.
In this guide, we'll discuss how to create a website, the things to consider when creating your own website, some digital marketing tips to keep in mind as you go along, and the different website builders and CMS software tools to check out when starting a website.
Steps to building a website from scratch
Choose a domain name
Choose a hosting provider
Determine how to build your website
Set up and customize your website
Update your content
What to keep in mind when building a new website
Online marketing is one of the many marketing channels you can tap to communicate with your target audience, solidify your brand positioning, grow your customer base, and increase sales. Your website is the center of your digital marketing strategy, which, when done right, will serve your business well.
When embarking on this exciting and rewarding "how to make your own website" journey, there are several key considerations to take note of, including:
What your website is for
What do you want your website to do? Do you want an e-commerce site that's capable of accepting orders and processing payments? Or do you plan to simply publish articles or opinion pieces and make them publicly accessible online?
Setting up a website without first determining its purpose is a mistake many people make, more so if they're creating the website themselves.
Your target audience
Who is your target audience? What do you want them to do once they land on your site? How will they find your website in the first place?
Knowing your audience is vital to create a website that appeals to them. You want the content you put out to speak to their wants or needs. You want your keyword optimization strategies to focus on the keywords they use to find your brand, product, or service. Achieving all this entails a good deal of market research.
Mobile-responsiveness
Around the world, smartphone ownership is increasing. According to the GSM Association, a worldwide organization of mobile network operators, from 2017's 5 billion, by 2025, the total number of mobile subscribers will cross the 5.9 billion mark, which is about 71% of the world's population.
This means more people are browsing the internet using their mobile devices, making mobile-responsiveness a necessity for websites. Even Google has enabled mobile-first indexing to ensure the best possible browsing experience for users when they're on their phones.
When figuring out how to create your own website, understand the difference between mobile and responsive sites. Mobile sites are specifically designed for mobile devices. Responsive sites, on the other hand, are created for multiple device types. They automatically adjust the website's layout to render well on any screen size.
For new websites, a mobile-responsive design is a good first step. You can create a mobile site later if needed. Established companies with a significant following should consider creating a separate mobile platform.
Search engine optimization (SEO) and other marketing techniques
Knowing how to make a website and actually building one doesn't guarantee that customers will flock to it for inquiries, purchases, or content downloads once it's up and running. Especially in the beginning, marketing will play a big role in putting your website in front of your target consumers.
One thing to remember with marketing: results aren't always immediate. To more effectively promote your new website, you'll need a combination of marketing techniques, such as SEO, social media marketing, pay-per-click ads, retargeting, answering forum questions that are related to your niche, or creating content for more popular websites in your industry via guest blogging.
Commitment
Having a website is one thing. Not letting it stagnate is another. For your website to maintain its good standing with the search engines and your target audience, it's vital that you keep it active by consistently adding fresh content that will benefit both your existing and potential customers.
That takes commitment — not to mention, a lot of time, energy, and other resources.
How to build a website from scratch step-by-step
Now that you know some of the fundamentals of website building, it's time to create one. Below is a step-by-step guide on how to start a website:
Step 1: Choose a domain name
A domain name is the internet address users type on their browsers to access your website. It can be a combination of letters and numbers, plus a domain extension, such as .com, .net, org, .co., or .us. For example, The Motley Fool's domain name is fool.com.
Once you've determined your website's name, the next step is to register it. Registration allows you to reserve your chosen name for exclusive use for a specific period, such as one year. The fee for the first year of registration is usually between $10-$12 but can be more or less, depending on the domain extension.
Accredited domain name registrars include GoDaddy, Namecheap, and Domain.com.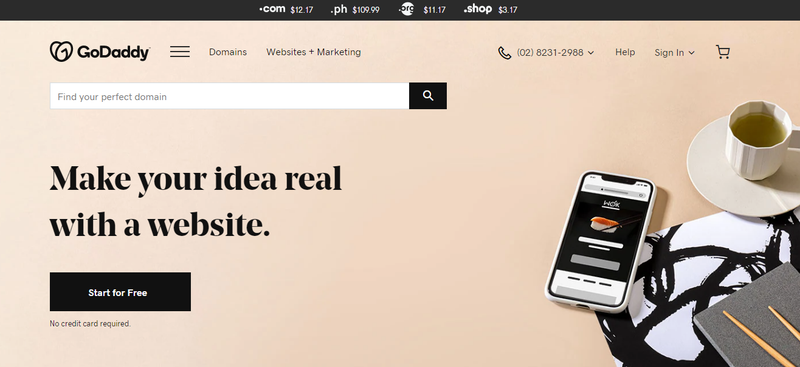 Tips for choosing a domain name:
Include keywords: Keywords in your domain name let the search engines know what your site is about.
Keep it short and sweet: You want users to remember your domain name, so keep it short, preferably between 6-14 characters.
Avoid hyphens and numbers: Hyphens in domain names can be forgotten or misplaced. As for domain names with numbers, people hearing your site's name for the first time may wonder whether the "4" is a "four" or "for."
Keep it unique and simple: You want your website to stand out, so start by choosing a domain name that's unique, easy to remember, spell, and type.
Step 2: Choose a hosting package
For your website to go live and be viewed by your target audience online, you need a web host provider, which hosts or stores your website on tools called servers. Some of the top-rated hosting providers are HostGator, Bluehost, SiteGround, and DreamHost.
Tips for choosing a hosting package:
Choose the hosting package for your purpose: Not all hosting packages are the same, so choose the right one for your needs.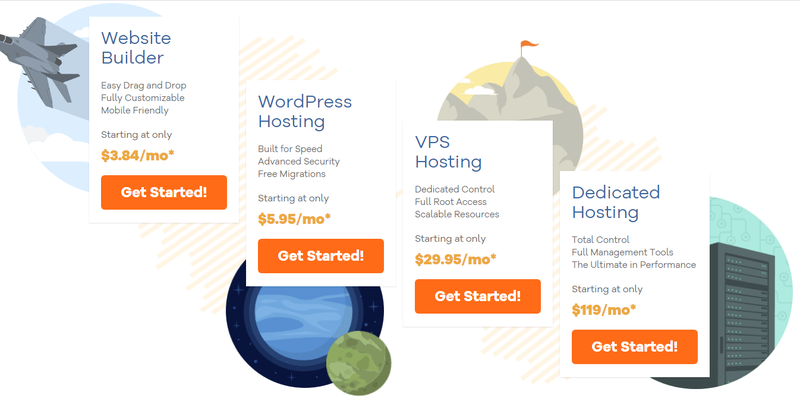 Read reviews: You don't want to end up with buyer's remorse or be stuck with a hosting provider that doesn't deliver on its promises. Make sure to check user reviews from actual users before deciding on a web host.
It's not always about the price: Small business owners are always looking to cut costs, but when it comes to web hosting, you might want to avoid providers that are not equipped for growth, even if they're the cheapest. You don't want your website crashing during peak hours.
Test the customer service team: You will need post-purchase support at one point or another, so you want a hosting provider with a knowledgeable customer service team that's available 24/7 via different channels, including phone, email, and chat. Contact customer service at different times of the day, and evaluate the quality of their responses to very specific questions, such as "How do I set up my business email?"
Step 3: Determine how to build your website
How you create your website will largely depend on your skills:
Beginner: If "how to build a website" is a query you've been asking Google repeatedly recently and you look forward to website building with some level of trepidation, use beginner-friendly website builders, such as Wix or Squarespace.
Intermediate: If you have adequate web skills and some coding experience, you may create a WordPress website or use other intermediate-level CMS software, such as Drupal or Joomla.
Advanced: If your coding skills are fairly advanced, you can code one from scratch.
Tips for determining how to build your website:
Identify the features you want on your site: If you're a photographer, you'll need a photo gallery to showcase your portfolio. If you're a retailer, you'll want a website with a storefront. If you want to build authority in your niche, you need a website with a blog section. Write down what you want your website to do, then research the most suitable website-building platform.
Test drive before deciding: There's a whole list of software to choose from, so give each one a spin before making a decision. During the trial period, usually 14 days, create a free website and learn the ins and outs of the platform.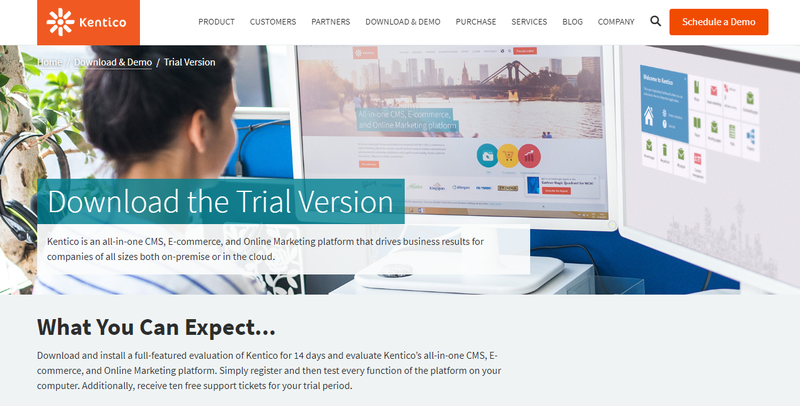 Step 4: Set up and customize your website
Now that you have a domain name and web host and have chosen the method to build your website, you're ready to begin.
Remember with some website builders, such as Wix, Squarespace, and Shopify, you don't need a separate hosting provider. These platforms will take care of hosting for you. You can even register a domain name with them, making them a one-stop website-building solution.
To build a website, the steps will generally look like this:
Create an account
Choose a hosting plan
Register your domain name, if you haven't already
Choose a customizable template
Drag and drop elements to customize your website
Pick your add-ons
Add content
Publish
For WordPress users:
Install WordPress. Hosting providers usually include a one-click WordPress installation feature. Some even have it pre-installed.
Familiarize yourself with the dashboard, where you'll be uploading images, creating and editing pages and blog posts, managing comments, customizing the site's appearance, and adding plug-ins or widgets.
Install a WordPress theme.
Install plug-ins such as Yoast for SEO optimization, WPForms for creating contact forms, MonsterInsights or Google Analytics for analyzing web data, Mailchimp for building an email list, and so on.
Add content, such as pages and blog posts.
Publish.

Note: Just so we're on the same page, there's a difference between website builders and content management systems. Website builders provide all the tools necessary to build a website, including blogs, and make use of drag-and-drop functionality to get you set up.
In contrast, CMS software solutions, such as WordPress, allow users to create, modify, and manage content. Most CMSs also come with their own website-building functionality and are more powerful than website builders.
Tips for setting up and customizing your website:
Make it easy to navigate: You don't want to confuse your readers, so stick with categories or menu terms that they would easily recognize. For example, Contact Us for your contact form, About Us for your company's mission and vision, Blog or Articles for your blog section, and Shop for your online store, and so on.
Make your content readable: The fonts you choose should be easily readable. Also, watch out for word and line spacing, as these may affect the readability of your content.
Use images to your advantage: Most people prefer images over text. They capture readers' attention and can better convey a message, such as in the case of graphs or maps. But remember not to go overboard, and compress your images, so they don't slow your website loading time.
Don't forget your calls to action (CTAs): The best way to get people to do something is to ask them. That's what CTAs do. Use them strategically in your blog posts and pages.
Step 5: Update your content
Building a website is not a "create it and forget it" kind of deal. As we've briefly mentioned, your website should be consistently updated with relevant, helpful content to achieve its goals in terms of SEO, brand building, sales generation, authority building, list nurturing, etc.
Tips for updating your content:
Update your theme: One way to inject freshness into your website is by updating a dated theme — a theme you've been using for five years, for example.
Breathe new life into old content: Update old content to make it more in tune with the times. For example, use more recent examples or statistics.
Repurpose your content: Turn high-performing blog posts into other content types, such as an infographic or downloadable PDF.
Best content management system for building a great website
There's a slew of website builders and content management systems available in the market, making finding the right one a challenge for business owners and individuals. The Ascent has extensively reviewed several software options, including:
1. WordPress
WordPress is, hands down, one of the most popular CMS platforms out there, with about 35% of websites using WordPress, according to the most recent statistics furnished by W3Techs, a web analytics company. Considering that the total number of websites worldwide is approximately 1.74 billion as of this writing, that's huge.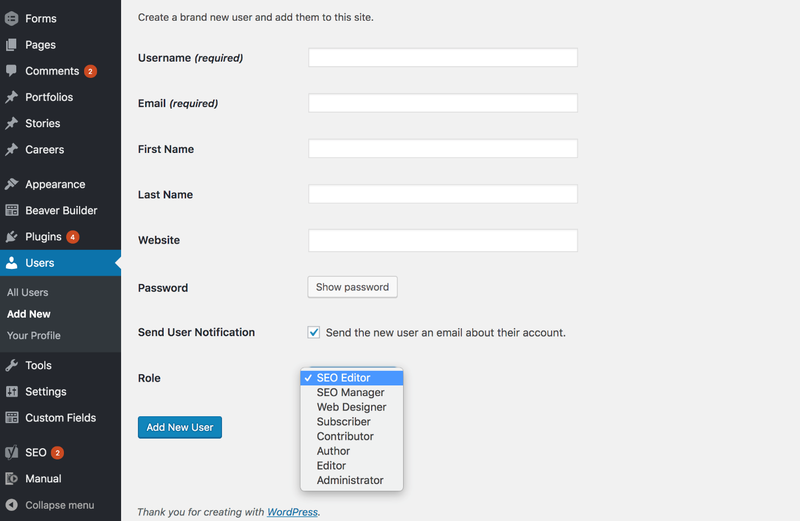 So what makes WordPress the go-to CMS platform for so many business owners? For one, it's relatively easy to use. Second, with so many available themes, plug-ins, and integrations, you can practically do just about anything with WordPress: online store, blog, portfolio, photography site, service business, etc.
2. Wix
Wix is a user-friendly website builder and allows anyone to create stunning, professional websites no matter their level of proficiency. With Wix, you don't need to touch a line of code, which makes it the platform of choice for many business owners and professionals.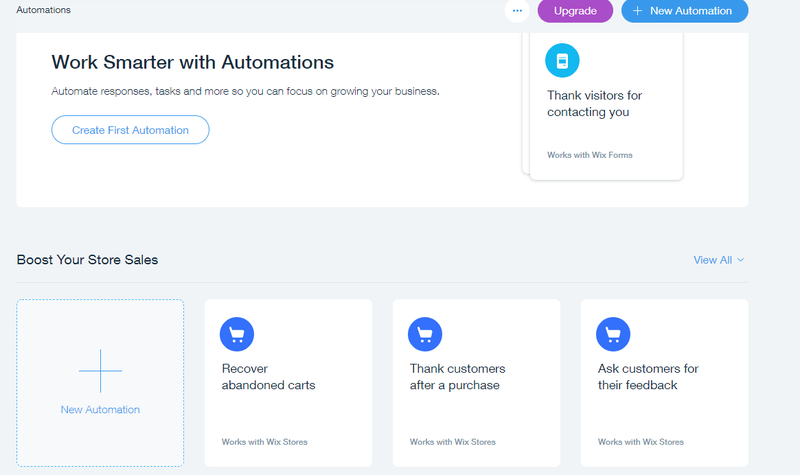 Wix offers numerous website templates organized by industry. Plus, it has an app market where you can find optional add-ons to increase your website's capabilities, including forms, calendars, scheduler, hits counter, booking apps, Google Analytics, and email marketing tools.
3. Squarespace
Squarespace is quickly becoming a recognizable name in the website-building space. It's easy to use and offers a range of customizations, build options, and integrations, making it a good choice for just about any website purpose.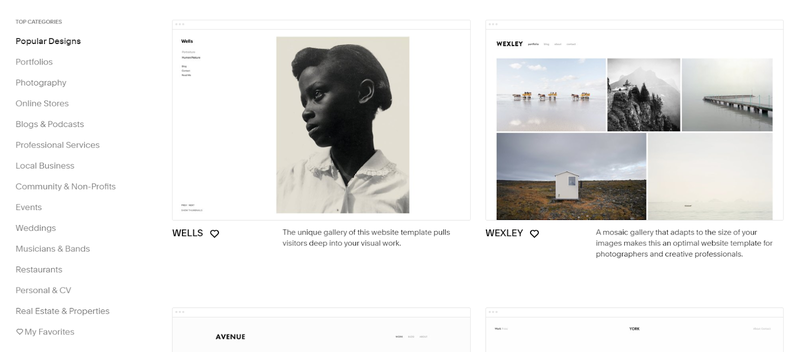 Just like Wix, Squarespace hosts your website and can take care of your domain name. Even better, its customer support team is a fan favorite. To get started with Squarespace, The Ascent's resident content management expert created this step-by-step Squarespace tutorial for you.
Solidify your online presence with a website that converts
If you're a business looking to grow your brand, a well-crafted website can bring tremendous value, particularly in solidifying your positioning strategy. Plus, as technology becomes more deeply ingrained in people's lives, customers now expect businesses to have a website.
You can always tap the expertise of website development professionals so you don't have to learn how to design a website yourself. But if you're up to the challenge, the good news is that creating a website these days is easier than ever, costs less money, and you don't even have to learn how to code.
https://www.fool.com/the-ascent/small-business/cms/articles/how-to-build-a-website-from-scratch/