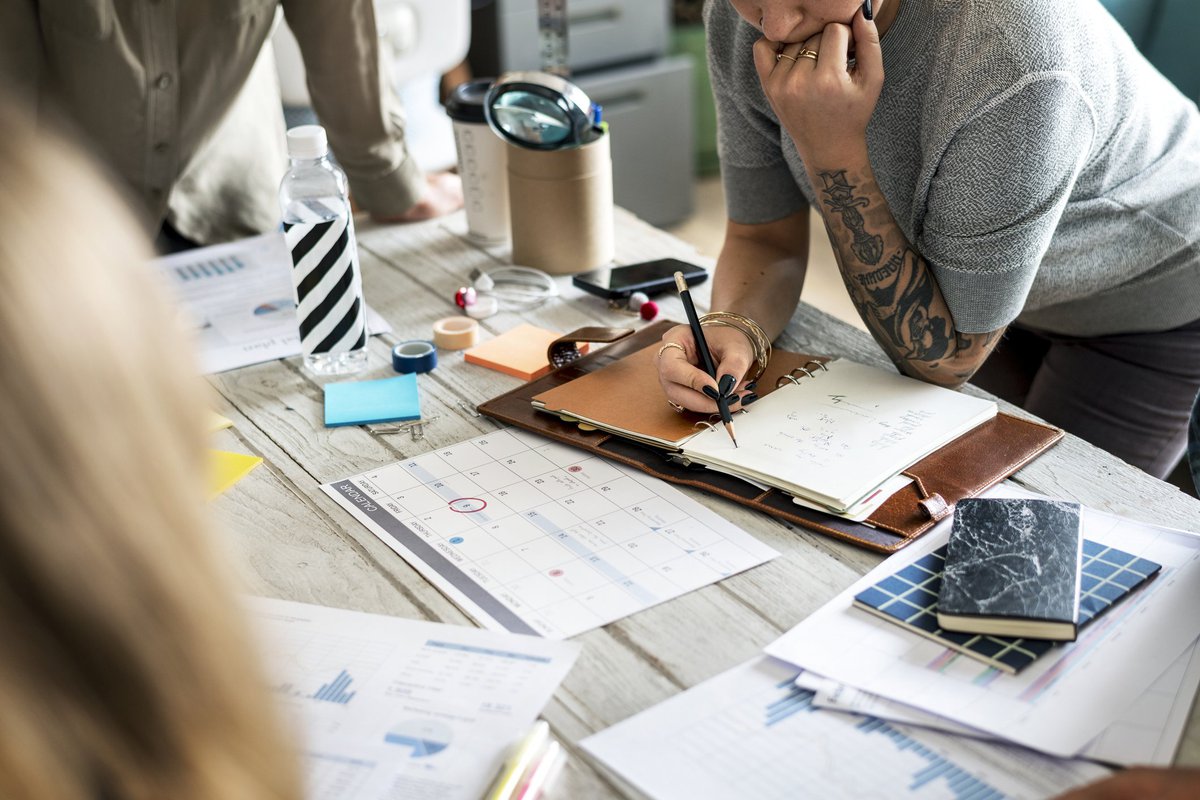 It's never been easier or more critical to build a website for your restaurant. You need to control the message and engage with people searching for your restaurant online.
It's past time to get your restaurant on the internet. It doesn't matter if you're a long-standing mom and pop or a new startup, people will search online for your restaurant.
Wouldn't you rather those potential or repeat patrons visit your site directly than check out your profile on Yelp or Facebook?
It's even possible that with a great website, Google may still rank Yelp, Facebook, and other third-party sites about your business higher than your actual website. But it's a fight worth fighting, and definitely a fight you can win.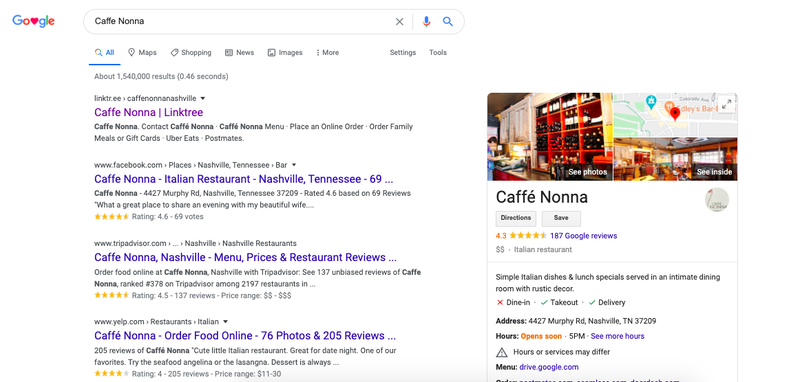 Building a restaurant website has never been easier. There are easy to use tools that optimize search engine rankings as well as support restaurant marketing components. And at least with your own site, you can link to it from all of the third-party profiles that may rank higher on Google search results.
Continue reading to learn how to create a restaurant website and position it for success.
How to create a website for your restaurant
It's becoming easier and easier to create a website for your restaurant. All types and sizes of companies are launching business websites that serve their unique needs. Many simply need a page that they can link to in emails and social promotion.
If that's something you're interested in, here are a few landing page examples you can use for inspiration. But for the most part, your visitors will likely be searching for your menu, prices, hours, and contact info.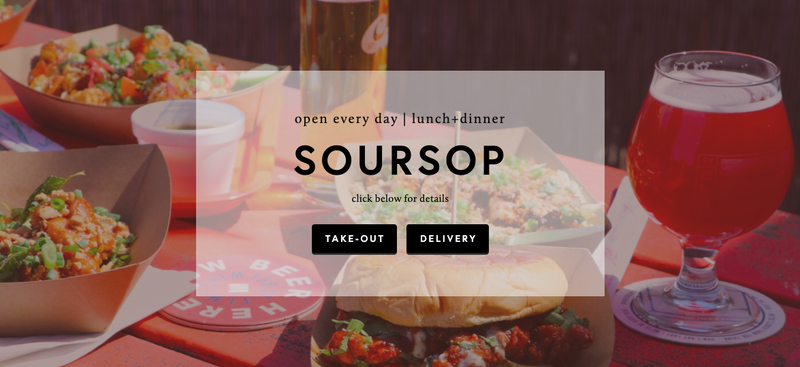 Here are five steps for building and launching your website. And once you've succeeded there, take a look at our guide for website marketing to learn how to bring more visitors to your website and turn them into customers at your restaurant.
Step 1: Define goals and purpose of the website
You must begin this process by establishing what you want your website to achieve. Defining the goals and purpose of your website will determine the scope of this project. This is the time to get everything on the table and work through how to achieve these goals.
The most common and important restaurant goal is to inform. You'll definitely want to provide basic restaurant information like location, hours of operation, and contact information.
This is static information that doesn't change often, if ever. Your menu may also be considered static information if it doesn't change often. But if it changes daily, or even weekly, you're looking at a completely different need.
Online orders are an increasingly popular purpose for restaurant websites. Supporting online orders and delivery has become increasingly simple and readily available with easy to use platforms. But the necessary integrations will make your website and general business technology needs much more complex.
Tips for defining the goals and purpose of your website
The point of this step is simply defining the goals of your website, no matter how simple or pie-in-the-sky.
Aim high: Seemingly counter to the above tip, this is a great time to do serious thought exercises, such as how you could bring delivery in-house. Maybe you want to generate a strong brand positioning around your restaurant. This would likely require your site to have the support of a full content management system.
Think in tiers: Create a tiered approach to your website and general restaurant design to balance realism with your dreams. Tier one may simply be getting a site live with static information. Then if you're successful and reach the necessary thresholds, you can move on to the next tier and build the site out more.
Step 2: Budget time and available resources
Now that your goals are set, it's time to figure out how to put your plans into action. If you have a restaurant to run, you likely have little to no time to dedicate to your site. Maybe other staff can help you. Or if you can afford it, you can outsource the build to a consultant or agency.
Regardless of how you go about it, you must put together a project plan. Set a cost budget as well as time budget for either yourself and/or others creating your site.
Use this plan to keep you and the site on track. Otherwise, your website project may fall by the wayside as more critical restaurants needs arise.
Tips for budgeting time and resources
If you're serious about getting a site live, spend the 30 to 90 minutes needed to define your game plan and timeline for making it happen.
Be realistic: This is the time to be very realistic about what you can afford to achieve. You don't want to overextend resources and end up with a half-finished site. Establish how much money and time you can invest and work within that reality. And as mentioned before, you can go back and build the site out more down the road.
Stay on task: It's very easy to get overwhelmed with everything your website is capable of doing. Establishing and following a project timeline will help keep everyone involved focused on exactly what needs to happen to create your site.
Step 3: Choose a platform
With your goals and budget in hand, you're ready to find the best platform for your site. You'll have a few critical components to consider when building a website from scratch. Fortunately for your restaurant's website needs, the best portfolio website builders typically offer a one-stop shop for everything.
You can register your domain name through these providers, and it's best to keep it simple and just go with your restaurant name. And these platforms provide standard hosting packages built into their website management offerings.
Hosting essentially refers to the server space where all your website information and creative is stored. It's these hosted files that are being accessed when someone visits your website or when you make changes.
After domain acquisition and hosting is covered, you'll want to assess platforms on their ease of use. You probably don't have a graphic designer or web developer on your staff, so you'll want a system that provides built-in aesthetics, such as Wix restaurant templates.
These templates allow you to easily make changes like adjusting text, changing out images, and then going live.
Your marketing strategy and needs should also influence which platform you choose. Are you hoping to gather detailed marketing analytics on which marketing efforts drive the most visitors to your website? Make sure your builder provides that capability.
If you're going for a more complicated setup with online ordering or reservations, you'll need to ensure your website platform allows for the integrations you need to make to support these features.
Tips for choosing a platform
It's truly a great time to be building a website. Modern tools are affordable, easy to use, and provide everything you need in one solution.
Keep the domain simple: Your restaurant website domain name should match your restaurant's name without exception. When 99% of people search for your restaurant online, they'll use your name. You must optimize your site around that search.
Go with an all-in-one: Don't worry about hosting and domain needs. Go with one of the many website builders that are easy to use and provide everything you'll need.
Step 4: Create brand assets for digital use
Before you can put your site together, you need the creative building blocks. Templates from your website builder will eliminate the need for a web developer, but you will still need some graphic design support for the assets on your website.
Your best tack may be to outsource these design needs. You definitely don't have time to get skilled up on design tools like Adobe Creative Suite. Ask your employees if they either are or know a graphic designer willing to take on the work.
If you're launching your website to go along with your new restaurant, then you have probably already tapped design support for your logo and menu. Ensure that part of the arrangement includes files you can use for your site.
If you're building a new website for an existing restaurant, this is a great time to consider a brand refresh. Consider updating your logo and menu aesthetic, especially if you haven't done so in the past few years.
Tips for creating brand assets
Use this project to nail down a fresh or refreshed brand aesthetic. And be sure your designers provide files that are compatible with your website builder.
Keep designs simple: You're not running an art house, you're running a restaurant. Keep your design simple and clean and let your products do the wowing.
Add designs for promo: Once your site is live, you'll want to promote it across your channels. Get your designer to put together a few graphics you can use across social and email to introduce your site to your followers and email list.
Step 5: Build your restaurant website
Once everything is in place, it's time to build your website. Have fun with it and solicit feedback from friends and family and staff along the way. Take the time to review other restaurant websites and figure out what you like and dislike. Do this before you commit to a template so that you don't have to readjust too much.
Feel free to keep it simple. You could contain everything you need to share on your restaurant website to a single page with no links. But don't be afraid to add some branding and personality.
This is a great opportunity to define the ethos of your restaurant, talk about why your head chef got into cooking, highlight some of your excellent dishes and cocktails.
What's most critical is that as you put your site together, you make it your own, reflecting your unique approach to this highly personalized service sector.
Tips for building your restaurant website
Now that you're ready to build your site, take the time to make it nice.
Get periodic feedback: You should definitely not hole up and put together your entire site without anyone else setting eyes on your work.
Express yourself: Don't be afraid to create a page or two where you can provide details and add some personality to your restaurant and brand.
The best website builders for restaurants
We've put together three excellent website builders that you can use to create and launch your site. Essential capabilities are mostly the same across all three offerings. So you'll want to dig into the details to figure out which platform is best suited for your needs.
1. Squarespace
Squarespace has become a leading website builder for all types of sites, from simple to complex. Its functionality will most definitely exceed your needs, and it's easy to use too. Squarespace offers tons of pre-built templates, integrations, and helpful support.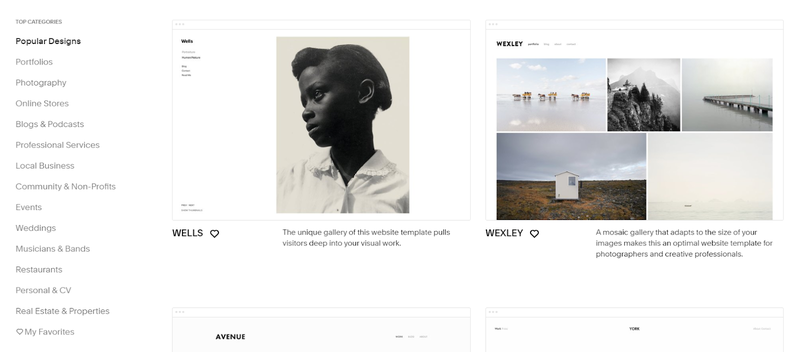 2. Wix
Wix is another user-friendly option that provides all the functionality you need in a website builder. It features similar templates to Squarespace along with simple navigation, abundant integrations, and communication tools to connect with site visitors.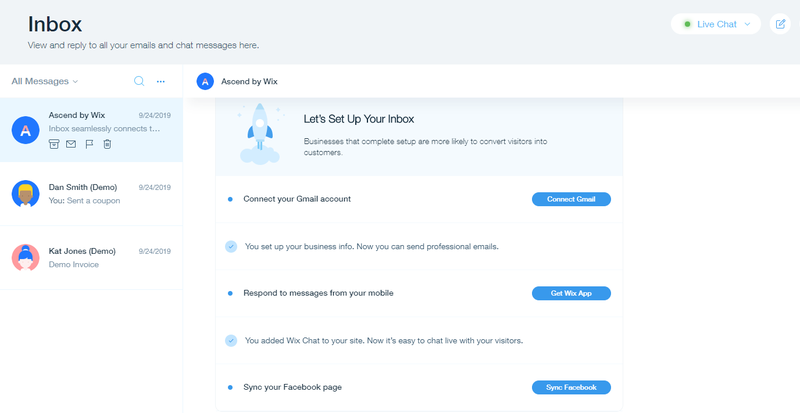 This could be a great marketing strategy for your business to get some new patrons.
3. Square
You've more than likely heard of if not considered Square as the point-of-sale provider for your restaurant. You may not know that Square also offers website builder tools. If you're just starting out, you can use Square to fold your POS and website needs into one platform.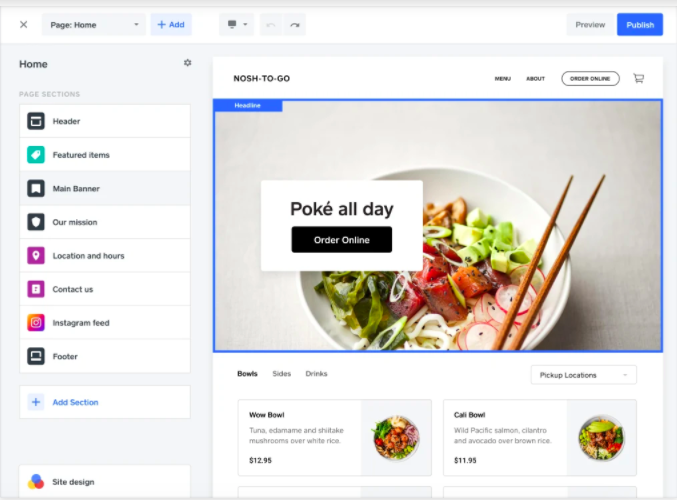 And the best part about Square is that it's designed for restaurants to manage delivery and online orders. Unless you're totally happy with your current POS system, you may want to check out rolling everything into Square.
Make your website your own
We've walked through the five critical steps to create and launch your restaurant website. WIth so many great options, you'll have a hard time choosing a bad website builder.
So the variables really come down to investing the time and resources into the build and creative. If you're already this far into it, it's clearly something you care deeply about. Take the time and make the site something you're proud of, just like you do every day at your restaurant.
https://www.fool.com/the-ascent/small-business/cms/articles/create-restaurant-website/